Welcome to MSO's Season-At-A-Glance
Select the concert series on the left to view all concerts in that series. 
Bravo Series
The Selby & Richard McRae Foundation presents MSO's Bravo Series – the best of beloved classics and major contemporary works, studded with a sterling lineup of acclaimed guest artists. Experience the brilliance of the five Bravo Series concerts in a grand setting.
---
BRIGHT HORIZONS featuring Syrian-born clarinetist/ composer Kinan Azmeh
Thalia Mara Hall, 7:30 pm
Get swept along on the magical currents of storied journeys and captivating improv. The jazz-tinged, Arab- and classical-influenced music of Syrian-born clarinetist/composer Kinan Azmeh gets things off to a rousing start, followed by the similarly infectious exoticism of Debussy's Ibéria. Rimsky-Korsakov's marvelous masterwork Scheherazadecaps off the evening with adventure and wonder.
---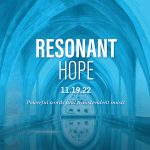 BRAVO II – 11.19.22
RESONANT HOPE Powerful words and transcendent music featuring Sterling Elliott – Cello.
Thalia Mara Hall, 7:30pm
The haunting beauty of Debussy's Sunken Cathedral sets the stage for a transformative journey inspired by the pairing of poet Terrance Hayes' powerful words and the shimmering transcendence of Jennifer Higdon's Blue Cathedral. In the spotlight, Sphinx Competition winner Sterling Elliott's magnificent Dvorak Cello Concerto celebrates humanity's capacity to hope, heal, connect and triumph.
Reena Evers-Everette, daughter of civil rights activists Medgar Evers and Myrlie Evers-Williams, will recite Terrance Hayes' compelling poem American Sonnet for the New Year, with a musical underscore to bring the gifted poet's words home to heart. Hayes' poem comes from a protest point of view, but its strength lies in its resonance for any painful event in the human experience and the cycle of endurance, release, healing, recovery and progress.
---
UNBEATABLE BEETHOVEN Awesome humanity from first to last featuring pianist Christopher Atzinger.
Thalia Mara Hall, 7:30pm
Take a deep dive into pure genius with life-spanning selections from one of music's greatest — Beethoven. Ride the emotional sweep and triumph in his masterwork Leonore Overture No. 3. Delight in the youthful exuberance of Piano Concerto No. 2, showcased by award-winning, guest pianist Christopher Atzinger. Feast on the inspired maturity of the master's lighthearted 8th symphony.
---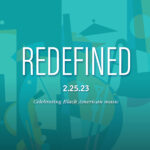 BRAVO IV – 2.25.23
REDEFINED Celebrating Black American Music. Featuring Nicholas Payton and his quartet.
Thalia Mara Hall, 7:30pm
The incredible impact of Black culture on the nation's and the world's music is presented in Grammy Award winning New Orleans jazz trumpeter and composer Nicholas Payton's Black American Symphony, which traces the story of Black American music from its roots to modern day. MSO pairs this with one of the earliest efforts to fold Black melody into the classical realm — Dvorak's visionary and popular New World Symphony.
---
IRRESISTIBLE COLOR Featuring Scott Cuellar, pianist. Latin rhythms and French flair.
Thalia Mara Hall, 7:30pm
Enchantment is guaranteed with the bright colors of Puerto Rican composer Roberto Sierra's Fandangos and fascinating Spanish-tinged flair of Ravel's Piano Concerto in G, brilliantly performed by guest pianist Scott Cuellar. Saint-Saens' Symphony No. 3, known as the "Organ Symphony", makes a winning, passionate partner and show-stopping finale.
---
Pops Series
Our Pops concerts roll out the music hits you know and love with a full-orchestra flourish and a casual ambiance. Pops stands for popular. This series is three ideal opportunities for family time or a fun date. Two concerts at Thalia Mara Hall and one General Admission outdoor concert.
---
BROADWAY BEYOND WORDS Song-sparking magic of Tony musicals by Loewe, Bernstein, Gershwin and Rodgers
Thalia Mara Hall, 7:30 pm
Join us for the captivating music of West Side Story, My Fair Lady, Porgy & Bess and The Sound of Music, as we hit that sweet note at the intersection of nostalgia and delight! This truly symphonic picture of Broadway's most beloved musicals showcases the genius of the skilled composers who wrote them — Loewe, Bernstein, Gershwin and Rodgers. 
---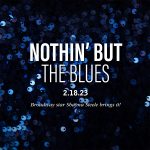 POPS II – 2.18.23
NOTHIN' BUT THE BLUES featuring guest vocalist, singer, songwriter and knockout performer Shayna Steele
Thalia Mara Hall, 7:30 pm
Her credits swing from Broadway to backup for Bette Midler, Rhianna and Kelly Clarkson all the way to successful albums of her own. Singer, songwriter and knockout performer Shayna Steele, whose voice the London Jazz Times says "unleashes enough voltage to light up the West End," once called Biloxi home. And now, she delivers a full-throated treatment of the blues in this tribute to such venerable blues legends as Bessie Smith, Billie Holiday, Ma Rainey and more. 
---
PEPSI POPS – 5.12.23* *Date subject to change.
BLAST IN THE PARK Featuring a fireworks finale after a picnic-perfect setting to soak up the beloved pops standards.
Old Trace Park on the Reservoir, 7:30 pm
The twinkling waters of the Rez offer a picnic-perfect setting for families, couples, youngsters and oldsters to soak up the beloved pops standards that make this concert an annual draw. Add in bobbing boats, a pretty sunset and starry skies topped off with fireworks, and you've got an unforgettable outdoor experience! 
Chamber Series
The intimacy of these four concerts* in smaller more congenial venues with excellent acoustics around metro Jackson is the key to their charm. The shared experience of beautiful music in a unique setting guarantees a memorable date night or evening with friends.
*Chamber Series concerts are General Admission with no assigned seating.
---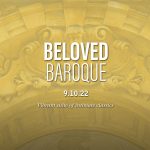 CHAMBER I  – 9.10.22
BELOVED BAROQUE A vibrant suite of intimate classics featuring the MSO Brass Quintet
St. Andrew's Cathedral, 7:30 pm
Take a European tour of the late-Renaissance through the Age of Enlightenment, without leaving your seat. The Mississippi Symphony Orchestra Brass Quintet opens resolutely with Gabrieli and wraps up the evening on a bright note with Torelli. Between, the MSO strings deftly fill the air with music of the High Baroque, including Vivaldi's Concerto for Four Violins and Handel's Grand Concerto No.9 ! 
---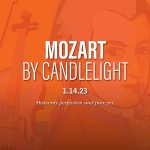 CHAMBER II  – 1.14.23
MOZART BY CANDLELIGHT Heavenly perfection and pure joy
Belhaven University Center for the Arts, 7:30 pm
Cozy atmosphere plus candles' warm glow equals a can't-miss chance to enjoy Mozart's greatest hits. Concert treats include the overture to his fantastic comic opera The Marriage of Figaro, his heavenly Sinfonia Concertante for Violin and Viola, and his soaring gem, the Haffner Symphony. 
---
SPRING DELIGHTS Inspired themes and brilliant solos.
St. James' Episcopal Church, 7:30 pm
Aaron Copland paints an enthralling orchestral ode to New York in his soulful Quiet City, putting Darcie Bishop (trumpet) and Linda Naef (English horn) in the spotlight with a host of strings. Captivating melodies continue with Grainger's charming Molly on the Shore, Wagner's tender Siegfried Idyll, Puccini's sublime The Chrysanthemums, and Schubert's exquisitely touching Symphony No. 4.
---
WOODWORTH ARRAY Spellbinding classics and rich acoustics featuring mezzo soprano Viola Dacus and MSO String Quartet
Tougaloo College's Woodworth Chapel, 7:30 pm
Sponsored by Lesly Gaynor Murray in memory of Stephen C. Edds
MSO musicians shine in this enchanting chapel setting. The MSO String Quartet beams with Beethoven's glorious first quartet for strings, while Ken Graves, Ausra Jasineviciute and Stephen Sachs glow in Mozart's engaging Trio for Clarinet, Viola and Piano. Ravel's lovely Trois Poèms de Stéphanie Mallarmé shimmers with guest mezzo soprano Viola Dacus in the solo spotlight. 
Concerts outside the capital city area are often in
Brookhaven
Greenville
Poplarville
Vicksburg
and more!
Tickets for these 4-8 concerts are offered through the presenting city/community and together with the 12 primary concerts of MSO's season reach 70,000 Mississippians annually.