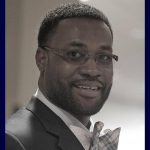 Lowell Hollinger's story begins with learning to play bassoon and saxophone, but a first try on clarinet and a chance introduction to an MSO musician changed his life. 
That first encounter was courtesy of a friend who allowed him to try her clarinet, sparking a new instrument to study. The second was as a biology major later – Lowell attended a local music event where he met MSO's then Principal Clarinetist Jim Moritsugu. He began lessons with Jim, soon asking, "Do you believe I can pursue music fully?"
With vigor, lessons continued but, like many students, Lowell struggled financially and eventually phoned Jim to cancel due to lack of resources. "I remember the day Lowell called," recollects Jim. "His prior dedication demonstrated such appreciation for our weekly interactions I immediately invited him to come on anyway."
For the next two years, Jim was dedicated to Lowell's education, which included the addition of a second degree in music performance, a required senior recital, and acceptance into a Master of Music program. Now MSO's Second Clarinetist, an MSO board member, and Jackson State University's Assistant Professor of Music, Lowell still gets misty-eyed over it.
Like many other professional musicians, Lowell remains in Jackson because of the opportunity to play in the Mississippi Symphony Orchestra. With generous gifts inspiring stories like Lowell Hollinger's come to life. Give Now.