The metro area's favorite outdoor concert returns on May 12, turning Old Trace Park into a destination for music lovers of all stripes and persuasions. 
Pepsi Pops marks its 42nd year as a bright spot on the Barnett Reservoir, bringing together family, friends, and fans for an evening of movie melodies, marches, Broadway's best, and popular standards from the Mississippi Symphony Orchestra. 
There are many things to adore about this wonderful tradition. The casual charm of a grassy "concert hall" on the reservoir's sloping shore. The pretty sight of boats bobbing on the water and the setting sun twinkling on the waves. The warmly familiar tunes delivered by MSO, carried straight to your ears on a gentle breeze. 
Brown Bottling Group's generous sponsorship, from the inaugural Pepsi Pops in 1981 to the 2023 edition just up ahead, makes this event a can't-miss experience. 
"A patron of the arts, my grandfather, Ken Brown, envisioned this sensational event for our community," Brown Bottling Group Executive Vice President Shelley Brown Floyd says. "Now 42 years later, it is still a community favorite where friends and families come together under the stars for an evening of music, food and fireworks, and making lifelong memories." 
Tough as it is to pick and choose, we managed to narrow it down to a list of the top five things we love about this easygoing and engaging evening. 
Community camaraderie — Pepsi Pops brings together young and old, the well-heeled set and the blue-jeaned crowd, the popular music crowd and the classical music lovers, families on outings and couples on dates. The people-watching is grand at dusk, and the music is sublime all night. 
Kids play — Old Trace Park's playground and room for run-around fun makes Pepsi Pops an ideal family outing. Bubbles are a festive addition this year. And really, is there anything more fun and dear than watching little kids dance in the grass in front of the orchestra? 
A feast for the senses — And, we're not just talking about the picnics, either. On that note, you're sure to see some real feasts coming out of those picnic baskets, and maybe even a candelabra, as well. Whether it's a gourmet spread with table and chairs or pizza from a box on a blanket, it's a tasty treat to enjoy while the orchestra works its magic. The natural surroundings are a soothing balm on the reservoir's banks, and the music makes it one lovely, harmonious chord of comfort and delight.
Greatest hits — The program is packed with beloved tunes you'll recognize and enjoy, with selections from stage and screen — James Bond films, Raiders of the Lost Ark, Harry Potter, Spiderman, Evita and Lord of the Rings — as well as chart-toppers such as Moon River and Killing Me Softly with His Song. 
Fireworks finale — Artisan Pyrotechnics of Wiggins does an amazing job with the fireworks show, and when the orchestra strikes up the patriotic playlist and fireworks explode in the night sky, everyone shares a real swell of American kinship and pride. 
That's a sensational note to close out a fabulous evening.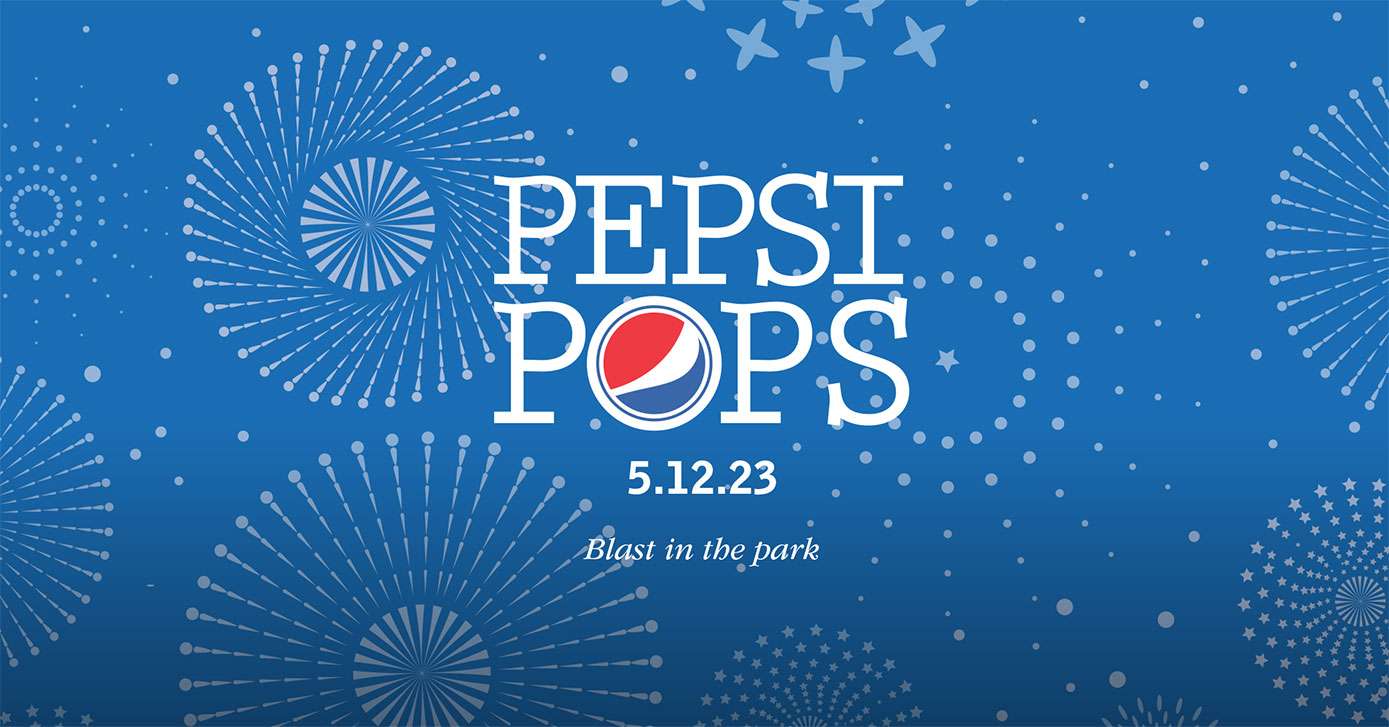 Pepsi Pops
5.12.23 / Old Trace Park on Barnett Reservoir / Gates 5:30 / Concert 7:30 p.m. / Ridgeland, MS
Tickets: $15 in advance and $20 at gate / $5 children and students ages 4 to 21 / purchase here
Parking: Free at nearby public lots / limited $35 VIP parking passes available / learn more

Pre-concert program: 
Mississippi Youth Symphony Orchestra

 

David Keary and Friends

 
Concert program: 
Raiders March from Raiders of the Lost Ark

 

James Bond Theme

 

Three 007 Love Themes

 

The Muppet Medley

 

Symphonic Suite from Lord of the Rings

 

Hedwig's Theme from Harry Potter

 

Spiderman

 

and more!

 
Pepsi Pops is presented by Brown Bottling Group and sponsored by EastGroup Properties.
Media partners include WLBT 3 on Your Side and local radio stations: 
Your Hometown Country US 96,  Y-101, Mix 98-7, 93-5 the Legend, Blues 93-1 and 102.1 The Box, powered by Digio Strategies Jackson.