The piano has been a lifelong, irresistible magnet for Scott Cuellar and when the guest artist takes his seat on the bench for Ravel's Concerto in G at MSO's Bravo Series finale April 1, he'll continue a pattern set before he was even out of kindergarten. 
"My mom played pretty well for an amateur, so there was always music in the home when I was growing up," Cuellar says of the upright piano that was a staple in his childhood home in Minneapolis. "My mom would play anything from Beethoven sonatas to my very favorite — the theme song from the movie Born Free." 
The song's glissando — that showy, continuous slide across the keyboard — is the reason it ranked so high on his list. "I thought that was the coolest possible thing!" 
Now a concert soloist as well an assistant professor of applied music and performance in Syracuse University's Setnor School of Music, Cuellar finds plenty of his own opportunities to impress on the instrument. 
"He's a wonderful, elegant, brilliant pianist — those are the words that come to mind," says Maestro Crafton Beck, who previously worked with Cuellar when the pianist won the concerto competition at the Lima Symphony Orchestra in Ohio. 
Cuellar thinks back to a time when playing was more like playtime. "When I was little, I would play on the piano all the time, without actually doing anything. I remember, I made up a song using only the keys that had cracks on them, because that way I could remember which ones they were," he says, laughing. "Thankfully, they were close together so they sounded pretty good." 
He began asking for lessons before he could even read. "My parents were rightfully concerned that I was too young, because I was 3 or 4." By the time he got to kindergarten, they obliged, and not just because of his own want-to. "My kindergarten teacher … told them I was so destructive in class because I was always pretending to play musical instruments, and said, 'You've got to get this kid into lessons!'" 
When he was 9, his grandmother gifted the family her upright Mason & Hamlin piano, "definitely a step up," he recalls. "By the time I graduated from high school, I really beat it into the ground. It had given me basically everything it could." 
Even as he edged ahead of his peers on the piano as a teen, "It was more just for fun." But at 15, in homeroom one day, his teacher shared a CD with the class featuring Bach's Concerto in B Minor. He expressed interest, and she loaned it to him. He was so taken with it, he approached the school's orchestra director about playing it with them. "He said yes, which was very cool, and so I bought the score and got to work and started practicing." They played it a couple of times, including in competition. He found the process "legitimately fun." 
"I liked the showman part of it, too," he'll admit, "and the attention and all that." He pilfered his parents' significant CD collection of classical music. "Somehow, the music just started to affect me differently. I started to hear things differently, in an expressive way. … I was connecting more with what I was hearing, and finding things life-changingly beautiful." From then on, his career path was set. 
The prize-winning pianist has traveled around the world to play, including solo recitals at Carnegie Hall's Weill Recital Hall, Vienna's Konzerthaus, the Newport Music Festival, China's Polytheatre Congqing and the Shenyang Conservatory of Music. His medal count in international piano competition includes two golds, a silver and a bronze. He holds a doctor of musical arts from Rice University's Shepherd School of Music, a master of music from the Juilliard School and a bachelor of music from the Oberlin Conservatory of Music (where he won three of the largest prizes offered to pianists). 
In Jackson, he'll shine in Ravel's concerto, the heart of a program that also features Roberto Sierra's Fandangos and Camille Saint-Seans' Symphony No. 3. "Irresistible Colors," as the concert is titled, is a bright collection of Spanish-tinged rhythms, gorgeous expression, virtuosic vigor and moments of transcendence. 
"Really, it's just extraordinarily beautiful," Cuellar says of the concerto, recalling the first time he heard it as a teen. "I used to go to the public library to get CDs, because that was the only way, once upon a time. … I would go and get the maximum number of CDs, and try not to incur late fees returning them, with very little success." 
When he got his first iPod, the concerto went on it. He particularly relishes the long oboe solo at the end of the slow movement — "just one of the most beautiful things. I'm really looking forward to getting to that moment with the orchestra." 
Beck says, "Like everything the genius Ravel ever touched, his Piano Concerto in G is an ingenious and colorful work which features not only the piano soloist, but virtually every player in the orchestra at some point," notably the extended horn solo (Principal Horn Mimi Linehan) in the second movement and Principal Trumpet Darcie Bishop in a solo in the first movement. Ravel was intoxicated with the jazz style, enormously popular in 1920s Paris, and he heard plenty, too (Gershwin, Duke Ellington, Paul Whitman Band and more) on his U.S. tour in 1928. 
Cuellar appreciates the way Ravel uses the whole piano in such a wide variety of ways, from the intriguing harmony to his nod to jazz. 
"The whole piece is fun," particularly the last movement, he says. "It's just full of joy." 
The evening puts a vibrant cap on a season Beck describes as one of MSO's most creative to date.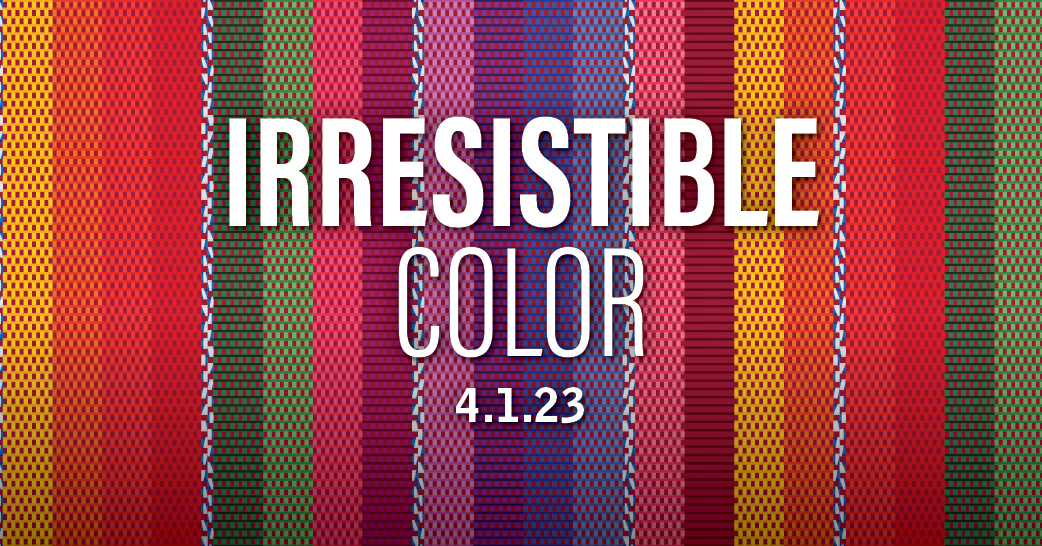 Irresistible Color
4.1.23 / Thalia Mara Hall / 7:30 p.m. / Jackson, MS / Tickets $29 & up 
This concert is the final Bravo concert of the season. MSO's flagship Bravo Series is made possible by the Selby & Richard McRae Foundation.
Concert program:
Roberto Sierra, Fandangos
Maurice Ravel, Piano Concerto in G
Scott Cuellar, piano
Camille Saint-Saens, Symphony No. 3 (The Organ Symphony)
Pre-concert lecture:
Timothy Coker, Professor of Music at Millsaps College, presents a fascinating look at the evening's music.
6:45-7:15 pm
Mezzanine lobby inside Thalia Mara Hall
Cash wine bar:
Available in lobby starting at 6:30 pm