The Mississippi Symphony Orchestra's final chamber concert of the season – "Woodworth Array" – blooms with beauty and joy in the marvelously intimate space of Tougaloo College's Woodworth Chapel, 7:30 p.m. April 15. Resonating in that historic setting, it takes listeners on a merry journey of music. 
The warm embrace of fellowship is one theme at work in "Woodworth Array," with lively music that touches hearts, tickles ears, and spotlights MSO musicians in a trio and a quartet. 
Right out of the gate, Mozart's eternal optimism shines in Trio for Clarinet, Viola and Piano, featuring Ken Graves (clarinet), Ausra Jasineviciute (violin) and Stephen Sachs (piano). "It was written by Mozart to be played for his close friends, and I am looking forward to sharing this intimate piece with our community of friends and supporters," Graves says. 
"A favorite of mine that I have performed multiple times," Sachs says of this "happy" work. "The warm timbre of the clarinet and viola provide a rich, comforting sound, …so well written, so polished, that it sounds effortless!" 
"Such an elegant piece from first to the last movement," says Jasineviciute, a first-timer with trio and eager to join in. "I love how Mozart is connecting similar, mellow voices." 
Mezzo-soprano and guest vocalist Viola Dacus takes the solo spotlight for Trois Poèms by Stéphane Mallarmé, savoring the opportunity to finally share this with an audience after Covid canceled its originally scheduled 2020 outing. "I'm so ready to do this piece," Dacus says, and for good reason beyond just the postponement. 
"If anyone is familiar with Ravel — just melodically gorgeous, lush, exotic," she describes his music. The beautiful language of poems by symbolist poet Mallarmé, thought by Ravel to be the greatest French poet of all time, is lovely to hear in these three art songs, she adds. She's particularly taken with Ravel's praise of Mallarmé, expressed in a late 1920s New York Times interview, "He liberated winged thoughts, unconscious daydreams, from their prison." 
"Music at that time was really experimental, think of Stravinsky's Rite of Spring," Dacus says, "and Ravel did some of that. He stretched tonality a good bit in these pieces, but it still has that lush exoticism. They're beautiful, just beautiful. And, the orchestration, of course, is gorgeous."
The beauty keeps coming, with Beethoven and the glorious strings of MSO's own. The Mississippi Symphony Orchestra String Quartet — Shellie Brown Kemp (concertmaster), Vince Massimino (violin), Jasineviciute (viola) and Veronica Parrales (cello) — glows here, in Beethoven's String Quartet. 
"If it were a perfume, it would be light and flowery and not overpowering," Kemp says of Beethoven's early quartet, alive with sweetness and innocence. She thinks listeners will key into its sense of ease — "just enjoyment and peace of mind. A lot of beautiful, fragrant melodies come out of each movement and the last is a dance." 
Kemp particularly relishes a spot in the last movement, guaranteed to spark a smile. "The whole movement is really funny, and there's one moment where everyone pauses and the violin interjects with a really dry figure, almost like a video game sound. The viola and second violin repeat it after a few measures — very humorous writing!" 
Woodworth Chapel's vaulted ceiling and wood interior enhances acoustic pleasure, particularly for the string instruments, so cozy up in a church pew and be blessed with as fine a collection of musicians and music Mississippi has to offer.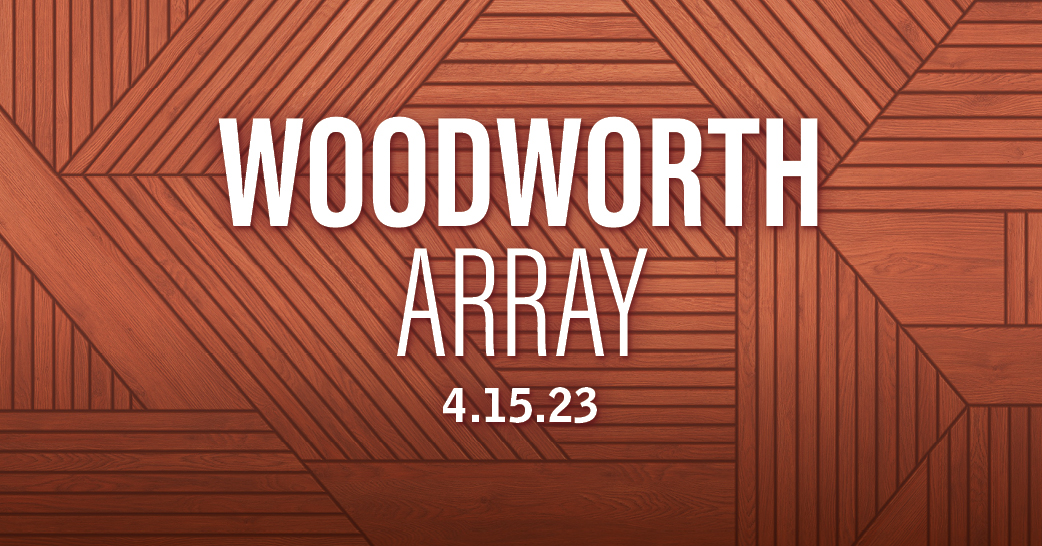 Woodworth Array
4.15.23 / Woodworth Chapel at Tougaloo College / 7:30 p.m. / Jackson, MS
Tickets are $25 general admission and $5 for students kindergarten through college. Advance tickets may be purchased online here and at the event beginning at 6:30 p.m. 
Concert program:
Wolfgang Mozart: Trio for Clarinet, Viola, and Piano
Ken Graves, clarinet
Ausra Jasineviciute, viola
Stephen Sachs, piano

 

Maurice Ravel: Trois Poèmes de Stéphane Mallarmé
Viola Dacus, mezzo soprano

 

Ludwig van Beethoven: String Quartet No. 3 
MSO String Quartet