The Mississippi Symphony Orchestra's February 25 concert "Redefined," with innovative guest trumpet virtuoso Nicholas Payton and his quartet, offers a fresh, bold look at more than a century of African American music. The evening program pairs key symphonic works, created more than a century apart, that embrace and celebrate the foundational and intrinsic role of Black music in American culture. 
Payton's Black American Symphony had its European premiere in 2012, but its only home-turf performance to date was its 2019 U.S. premiere by the Colorado Springs Philharmonic — a program organizers hailed as the music event of the year. In a 2020 interview with the city's Springs Magazine, Payton said, "To finally have a performance of it on its own home soil is only fitting." 
The upcoming Jackson performance brings the work even closer to home turf for the acclaimed, two-time Grammy Award-winning trumpeter/multi-instrumentalist/composer of New Orleans. 
"When I first heard Payton's symphony, it was immediately a no-brainer that we just had to do this work here in our state," says MSO Maestro Crafton Beck. "That's what I actually said to him, 'This music simply must be performed in Mississippi.'" 
Payton drew inspiration from Czech composer Antonin Dvorak's advocacy for African American melodies in classical music. In pianist/composer/critic Ethan Iverson's interview with Payton, the trumpeter summed up a Dvorak quote that particularly struck home, "this story of him being brought over here by a conservatory to teach and his whole vibe was, 'Well, what do you have me here for? In your music of the native and the Negro melodies, you have everything you need for a school of music. You don't need my input.'" 
Payton's Black American Symphony is the centerpiece of the MSO concert and Dvorak's New World Symphony, created in 1893 when Dvorak was living and working in the U.S. as director of the National Conservatory of Music of America, commands the program's second half. "Nicholas' take is a modern-day take," Beck says, with six movements in a contemporary style that blends the forces of the full orchestra with his quartet out front — Payton as lead trumpet soloist, with piano, bass and drums. 
"It's a celebration of Black American music and a powerful declaration of the essential role it plays in our society today. Payton himself says of the work, "The piece was written a couple of months after I started the #BAM Movement, which stands for Black American Music. That's why many of the movements are called what they are, like "Elegy for the J-Word," which is for the death of jazz." 
Payton solos sparingly in the work, often trading back and forth with the orchestra, sharing the musical material, melodies, riffs and more, with his fellow quartet members ever-present, laying down the style, bass line and rhythm. "The orchestra often rides on top of this, and often takes the lead with the melody or variations on it.… At other times (obviously when Nicholas takes the lead) the orchestra is either accompanying or a partner." 
Expect a great ride that really swings. Geography, local history, community, culture and decades of performance have put the jazz style into the blood of the Mississippi Symphony Orchestra. "We do just so much of this kind of music-making, where it's less conductor-centric and more collaborative and improvisatory, which is of course what this music all about," says Beck, a native of the Arkansas delta with plenty of pops and jazz under his belt. "I would go so far to say that it even informs how we approach Mozart and all the classical repertoire to some degree. Because of where we are and the musical traditions here, the Mississippi Symphony cannot help but make music in a different way than other orchestras."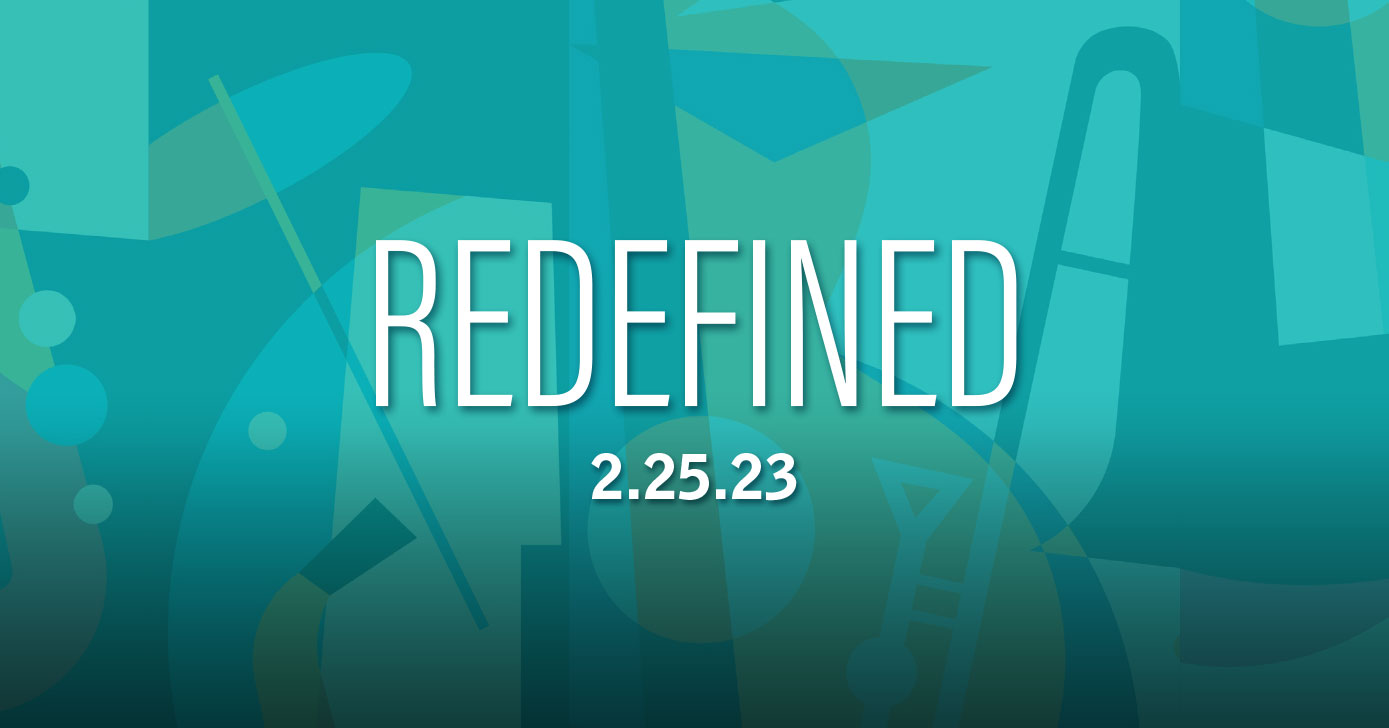 Redefined
2.25.23 / Thalia Mara Hall / 7:30 p.m. / Jackson, MS / Tickets $29 & up 
MSO's Bravo season is presented by the Selby and Richard McRae Foundation. The evening's concert sponsors are Nancy & Ray Neilsen, Branton Shaffhauser Wealth Management Group of Raymond James, Revs. Janet & Luther Ott, The Jackson Advocate, Jack & Hailey Allin, and Nancy Anne Branton.
Concert program:
Nicholas Payton, Black American Symphony
Nicholas Payton,  trumpet
Antonín Dvořák, Symphony No. 9 "From the New World"
Pre-concert lecture:
Timothy Coker, Professor of Music at Millsaps College, presents a fascinating look at the evening's music.
6:45-7:15 pm
Mezzanine lobby inside Thalia Mara Hall
Cash wine bar:
Available in lobby starting at 6:30 pm