The Pianist Christopher Atzinger, who will bring Beethoven's Piano Concerto No. 2 to vivid life at MSO's "Unbeatable Beethoven" concert on January 28, found an early affinity for the instrument that would define his career. 
"There's just a wide amount of variety and creativity, and richness to texture that comes with the piano, and that was a draw even at an early age," Atzinger says. He was about age 6 when the old upright piano in his parents' basement first caught his attention. 
"I don't know if even half the keys worked, certainly no more than two-thirds," he says with a chuckle. "I don't even know where they got it, but they had it and I kind of took to it. It was a fun thing to explore at that age." 
In third grade, he began studies with his first collegiate teacher, and continued through high school. By middle school Career Day, his own path was set. 
"Students could get up and talk and they'd want to be a doctor or a lawyer or whatever, I knew at that point I wanted to be a concert pianist and a piano professor," combining the stability of a collegiate teaching job with performances off-campus. 
"The two kind of balance each other, because it's fun to give back to students and it's fun to have a home base, so to speak," he says. "But, it's also nice to be able to go out into the world and connect with people in different parts of the country or the globe, and identify and connect with different cultures. Music's been a great way to do that." 
Atzinger, with degrees from the University of Texas at Austin and University of Michigan, and a musical arts doctorate in piano performance from the Peabody Conservatory of Johns Hopkins University, is on music faculty at St. Olaf College in Northfield, Minnesota. He's performed extensively across the country and Europe, with Carnegie Hall, Salle Cortot and American Cathedral in Paris and St. Martin-in-the-Fields in London, among many highlights. Performances have taken him as far as Poland and Norway; competitions have taken him to Helsinki, Moscow and Brussels as well as U.S. venues. 
"It's really inspiring to connect with musicians and concert audiences alike around the world," he says. It's great, too, to experience the culture, food, people and setting outside the concert halls. "It's certainly opened my eyes to a life that is much broader and richer than life would have been, staying in south-central Michigan." 
Atzinger's position at the private liberal arts college in Northfield forges a connection with MSO Maestro Crafton Beck, who once taught at Carleton College, also in Northfield. The two met in New York City a few years ago and stayed in touch. This concert is the first time collaborating. 
The celebrated guest pianist looks forward to performing Beethoven's Piano Concerto No. 2 on January 28, noting that it was the first Beethoven piano concerto he ever learned, "It's a great piece, with its youthful exuberance and high levels of energy, but it's also quintessential Beethoven, as far as the change of moods, the drama. He's brilliant with his writings for the piano, but I also think that there's some really nice interplay between piano and orchestra" — a conversational element that's a delight to experience as a performer and enjoyable for the audience, too. 
"In my opinion, it's everything a pianist could want for a concerto." 
In Beethoven's works, Atzinger finds there is "always a joy," with new things to discover each time played, likening the experience to re-reading a world-class novel. "There's always some unexplored avenue that will be interesting and intriguing." 
He warms to the idea of his first visit to Mississippi for other reasons, too. "I love playing down South, certainly in the month of January," the Minnesota resident says, laughing, "… an added benefit at that time of year!"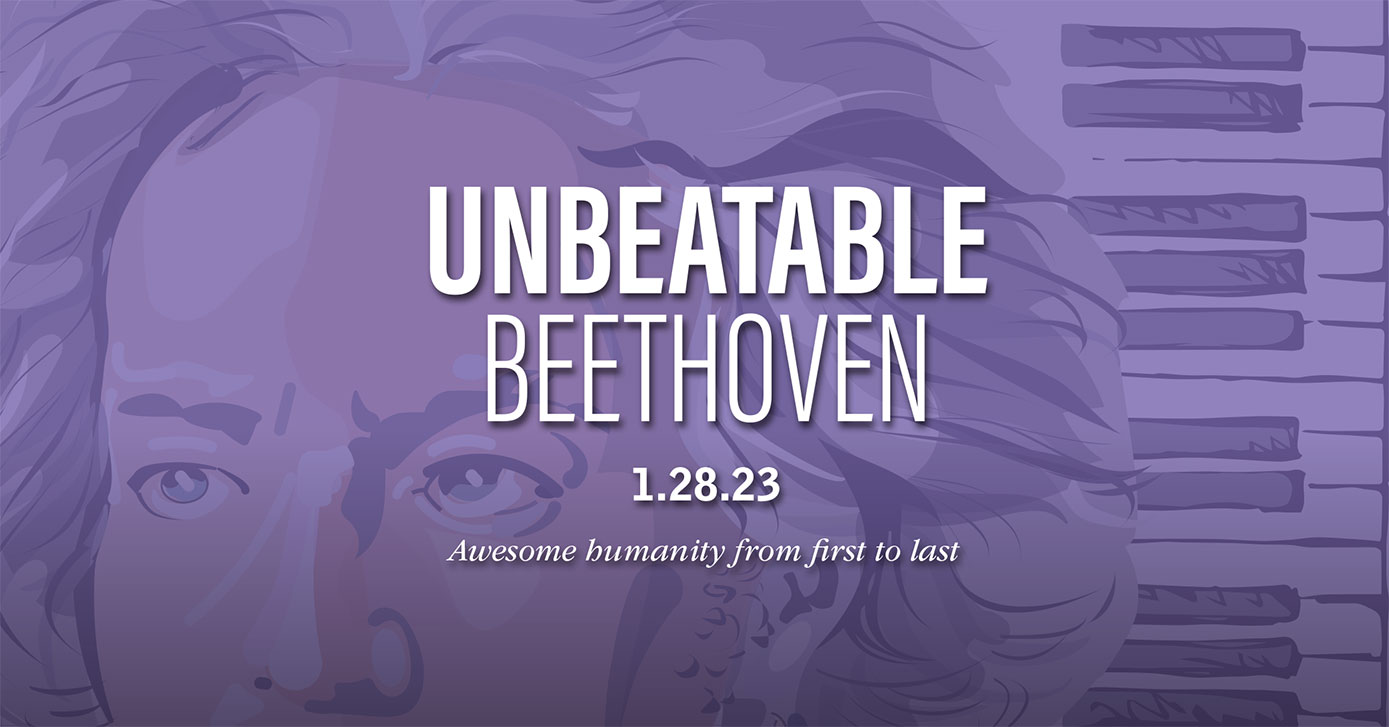 Unbeatable Beethoven
1.28.23 / Thalia Mara Hall / 7:30 p.m. / Jackson, MS / Tickets $29 & up 
Concert program:
Ludwig van Beethoven: Leonore Overture No. 3, Op. 72b

 

Ludwig van Beethoven: Piano Concerto No. 2, Op. 19, in Bb
Christopher Atzinger, piano

 

Ludwig van Beethoven: Symphony No. 8, Op. 93, in F Major