Kinan Azmeh wields a clarinet with the animated, soulful passion of musical storytelling, and he makes it sing. 
The woodwind wasn't this virtuoso's first instrument, but it's the one that took hold, channeling Azmeh's voice with an intensity and verve that's earned acclaim worldwide, in solo concerts, ensembles and key commissions. 
On October 8, he'll take the stage with the Mississippi Symphony Orchestra in "Bright Horizons" — the first Bravo concert of the season and Azmeh's first visit to Mississippi.
Azmeh grew up in Damascus, Syria, in a robustly musical household, and strings seemed the way to go. However, early violin lessons didn't go well — he was left-handed and had a tough time holding the bow with his right hand.
His family got advice:  switch the strings on the violin so he could play with his left hand ("which would rule out any possibility of me playing with an orchestra, because I'm gonna poke my neighbor's eye!" he says); get a left-handed teacher; choose an even-handed instrument.
Clarinet and piano met that criteria. "The thing I knew at that young age is that being a musician — that means travel for me," Azmeh says. "I thought pianists would have to travel with their own pianos. … Let me go with the lighter instrument." He was 7, and by age 9 or 10, it was becoming a joy. "I think I knew, deep inside, that it moved me."
Equally important, he says, is how his parents encouraged him and his sister to play every time they had guests over. The whole family would play. "That was always so much fun. … I grew up thinking that every family does the same."
Azmeh's music education was classical (his dad's love). In college, his double major in music and electrical engineering included studies in Arabic music (his mom's love), building on what he'd heard at home growing up. In 2001, he came to New York City for his master's at The Juilliard School, then his doctorate at City University of New York. "I think New York sucked me in. And here I am, still in New York, 22 years later."
His notable appearances include the Opera Bastille in Paris, Tchaikovsky Grand Hall in Moscow, Royal Albert Hall in London, Teatro Colon in Buenos Aires and the Kennedy Center, to name a few. In addition to his Arab-jazz quartet City Band and Syrian trio Hewar, Azmeh has played with the Silk Road Ensemble since 2012.
Azmeh loves the fun, spontaneity, challenge and freedom improvisation allows. He created his Suite for Improvisor and Orchestra, which he'll perform in Jackson with MSO, to fill a need. Though trained as a clarinetist, he also liked to compose, and he wanted to play solo with orchestra, and he wanted to improvise. "Give me a piece that will have all of that," he says. "OK, there's not much, let me write one."
"A fun piece in three movements," Azmeh calls it. And, while it has taken him around the world, its inspirations all touch on home. The first movement, 139th Street, came from a local rhythm, the Arab malfuf, and what sneaked in from next door in Harlem, where he lived then — "There was a neighbor that used to blast Reggae Merengue, like, 24-7." November 22 recalls the sounds of markets that existed behind his parents' place in Damascus. "It has a steady pulse, similar to how life is." The date recalls a Thanksgiving dinner he was invited to, six years after he came to the United States. "The date marks the first time I felt at home away from home, and how ambiguous and how tricky that feeling is." The Wedding is the last movement, inspired by the mood and feeling of a Syrian village wedding. 
"I like to think this piece is inspired by a multitude of traditions, without being limited by any of them," he says. "I feel like I belong to several traditions by default. I think all of us do, actually."
Jackson audiences will hear Arabic motifs, some jazz elements, some classical music sensibilities, "But for me, what matters the most is, they're going to hear my thoughts, channeled through the instrument. And they're going to hear the thoughts of the orchestra, too … interacting with me at different times. So, you'll hear an ever-expanding concept of home."
It's about the human condition — "There's laughter, there's sorrow, there's everything in-between and there are all these complex emotions that we need art to express," Azmeh says. 
For him, the question of whether it's OK to feel at home in a variety of places, was an important one. The answer: Certainly. "It allows you to dig vertically into the soil and the soul of a place. Your relationship with a place is no longer transactional, it's actually emotional.
"Now, I try to be emotionally invested, anywhere I go. Now, every time I play with an orchestra and I play in a new city, … I'm expanding my home. And, now it will include Jackson.
"I'll be onstage, sharing my deepest secrets with a number of people who are, at the beginning of the concert, strangers. By the end of the concert, they are no longer strangers. And, I'm no longer a stranger to them."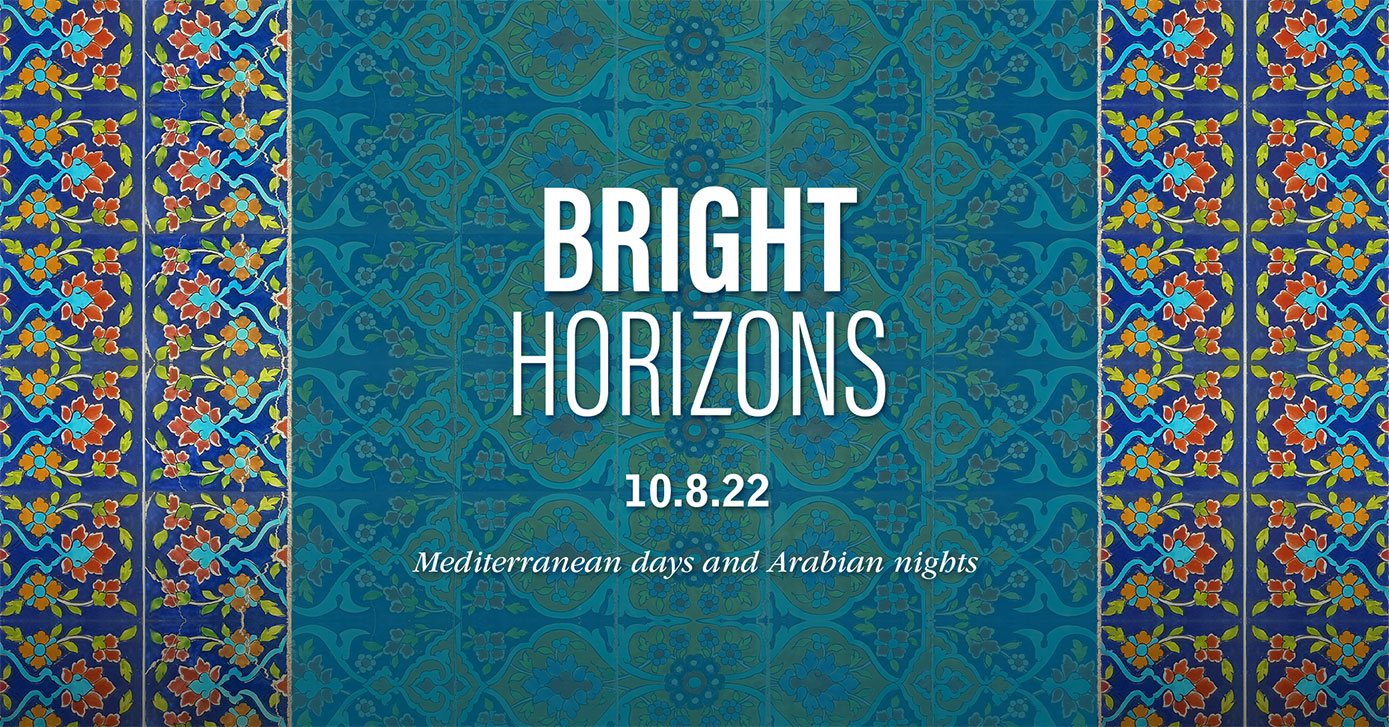 Bright Horizons
10.8.22 / Thalia Mara Hall / 7:30 pm / Jackson, MS / Tickets $29 & up
Concert program:
Kinan Azmeh, Suite for Improvisor and Orchestra
Kinan Azmeh, clarinet
Claude Debussy, Two Movements from Ibéria
Par les rues et par les chemins (Through the Streets and Pathways)
Le matin d'un jour de fête (In the Morning of a Festival Day)
Nikolai Rimsky-Korsakov, Scheherazade
Shellie Brown Kemp, violin

Pre-concert lecture:
Timothy Coker, Professor of Music at Millsaps College, presents a fascinating look at the evening's music.
6:45-7:15 pm
Mezzanine lobby inside Thalia Mara Hall
Cash wine bar:
Available in lobby starting at 6:30 pm