Featuring MSO Principal Flutist Amulet Strange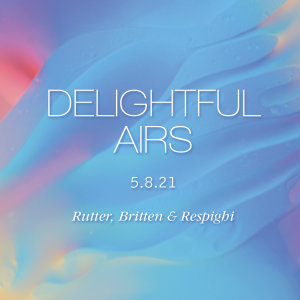 The Mississippi Symphony Orchestra's Bravo V concert is like the spring breeze that ruffles your hair, tickles your neck and blows the freshest, gentlest goodbye kiss to winter you've ever heard. 
"Delightful Airs" is a fitting description. Compositions like these — John Rutter's "Suite Antique," Ottorino Respighi's "Ancient Airs" and Benjamin Britten's "Simple Symphony" — are the bright sparkle and lyrical lift that suit the season. MSO's Bravo V concert is at 7:30pm, May 8 at Thalia Mara Hall.
One gorgeous melody after another dances happily through one of Rutter's most popular orchestral pieces, which features solo flute with harpsichord and string orchestra. MSO Principal Flutist Amulet Strange has the solo — the first solo wind back on stage since the pandemic hit, and she's embracing the opportunity.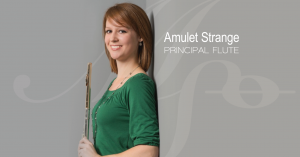 "I felt like a big piece of my identity has been missing this entire pandemic. I feel a sense of normal coming back. Not that the solo thing is a normal thing," she says, laughing lightly, "but, just to be in rehearsal and be a part of MSO again, in a performance role."
The work was composed for a concert where Bach's fifth Brandenburg Concerto was to be performed, and employs the same ensemble. Strange revels in the sound of a solo wind with strings accompaniment and the harpsichord in a modern concerto. The music just pulls you along. "It's very easy to get in the groove of the fast movements, which are exciting but not overwhelming, and the slow movements that have these beautiful, long lyrical lines."
"Suite Antique" dates from 1979, yet evokes an "antique" spirit. "Because it was written for a Baroque instrumentation, it has more of the Bach forms and styles in it, but with a new flavor," Strange says. It has a timely appeal, too. "We all need something fresh and lighthearted. That's the feeling I get when I'm playing it — I can't help but have fun with it!"
Take a cue, too, from Britten's "Simple Symphony," up next, and the descriptive words in the four movements' titles —  boisterous, playful, sentimental and frolicsome. The music plays on those emotions as it sweeps you along.
Respighi's "Ancient Airs and Dances Suite No. 3" carries that feeling forward. "Respighi is an absolute master at orchestral color," says Maestro Crafton Beck, "and here he sets literally dozens of tuneful, attractive Renaissance dance tunes and chants in a delightful 'mash-up,' spread over four movements. Again, melody after melody, beautifully crafted and orchestrated by Respighi to show off the string orchestra."
There's a lot of joy to be heard here. So, come frolic with the finest musicians around.