MSO is pleased to announce that Shellie Brown Kemp has been named Acting Concertmaster for the 2021-2022 concert season.  Mrs. Kemp won the appointment through national audition and performs in the absence of Concertmaster Marta Szlubowska, who is on sabbatical.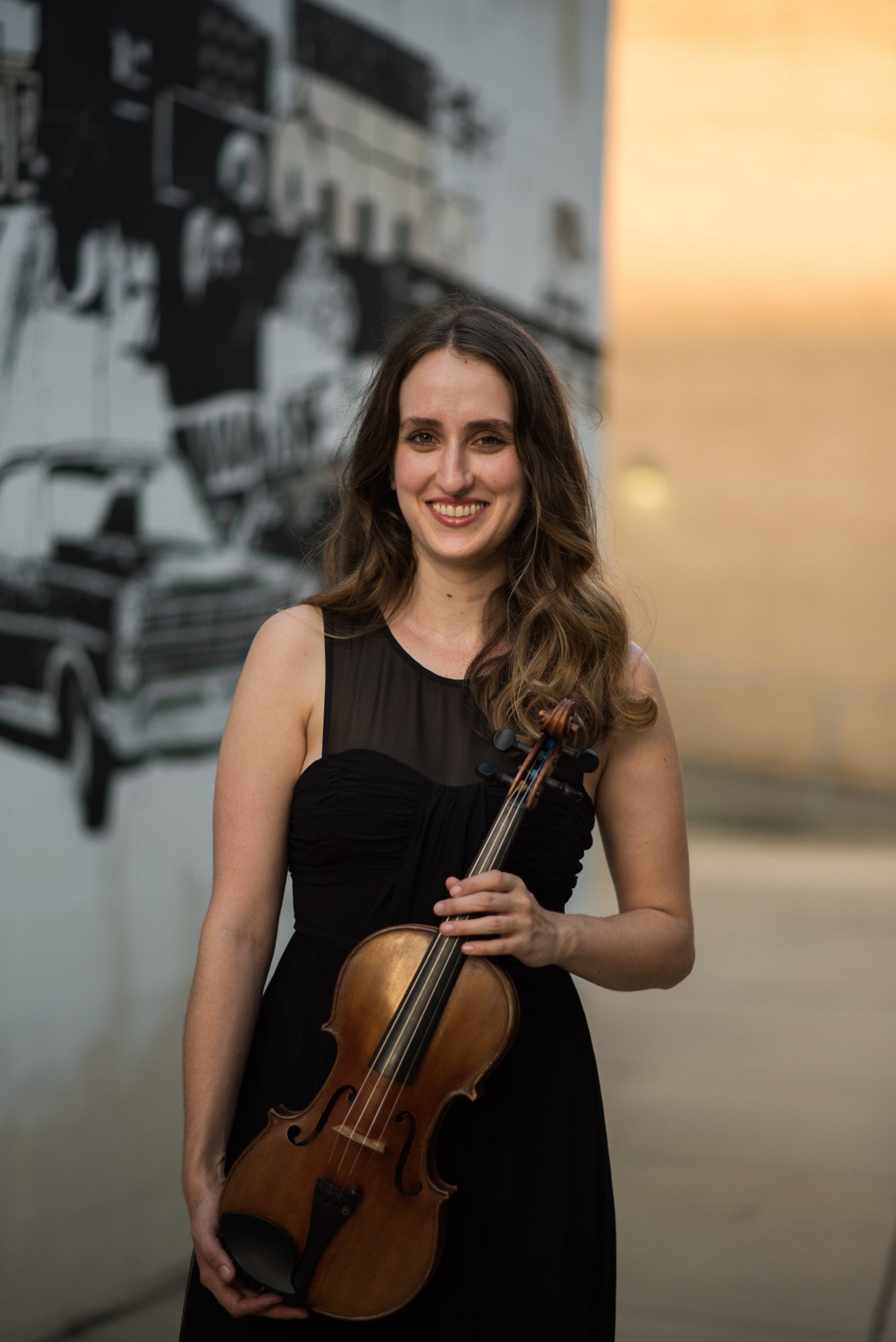 Jackson-born violinist Shellie Brown Kemp is a young artist recognized for her unique sound and emotive performances. Mrs. Kemp is a two-time winner of the Mississippi Symphony Orchestra Concerto Competition, a finalist at the Couer d'Alene Symphony Concerto Competition, and a finalist at MTNA Regional Competitions in Kentucky and Florida.
Shellie is the recipient of a National Trustee's Fellowship, generous grants from the Performing Arts Consortium of Hilton Head, and Joel H. Cyprus Endowed Scholarship from the Shepherd School of Music. Passionate about infusing communities with music, she is a founding member of NEW JXN, a contemporary music ensemble dedicated to bringing new music and opportunities to the community.
Shellie received her Bachelor of Music degree from Belhaven University as a student of Song Xie, and her Master of Music degree from The Shepherd School of Music at Rice University, where she studied with Paul Kantor.  Besides music, Shellie enjoys gardening, cats, and calligraphy. She resides in Jackson with her husband Tyler and daughter Zoey.
Shellie plays a 2009 Gary Rickman violin, courtesy of the Rachel Barton Pine Foundation.
###
---