Premier Orchestral Institute
2021 Premier Orchestral Institute
Due to the pandemic, a small-scale version of the international camp will be hosted locally in Mississippi this June!  Apply HERE!

POI YOUNG HAYNDS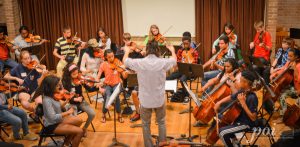 The Young Haynds String Ensemble is the perfect place for students with one or more years of experience with their instrument. This is a multilevel ensemble that meets each student at their current level and challenges them to make beautiful music together.
Lessons and rehearsals are daily from 8am to 12:15pm, June 7 – June 12. *Final concert date is June 12 at 11am.
Location: Grace Baptist Church, 175 Stonecastle Dr., Brandon, MS 39047
Tuition and Registration Fee: $200
Advanced students participating in Young Haynds who would like to participate in the Master Camerata are welcome to join us in the afternoon, as well until 4pm. Lunch is not provided.
---
MASTER CAMERATA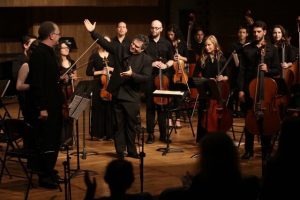 The Master Camerata is designed for players seeking to bring their level closer to the college or professional level. Also, this ensemble is designed to offer performance opportunities to college students and professional musicians.
Rehearsals are June 7 – June 12 for two hours in the afternoon. *Final concert is June 12 at 11am.
Tuition and Registration Fee: $350
Location: Grace Baptist Church, 175 Stonecastle Dr., Brandon, MS 39047
Tuition and Registration Fee for Young Haydns and Master Camerata combined: $350
---
EDUCATING THE NEXT GENERATION OF MUSICIANS
Join world-class faculty and musicians from around the world in an intensive summer festival that will change your life! MSO's celebrated week-long string camp for elementary through college-age serves many students from the metro, state and region (including beyond Mississippi and from South America). Faculty from all over the country teach campers in several age-appropriate ensembles, and through masterclasses and recitals. A scholarship group is also formed from our most talented young Jackson Public Schools students. Camp is typically held on the Millsaps College campus.

OUR MISSION
Our mission is to provide all POI participants with an intensive, exciting and inspiring program that will generate artistic growth and cultural enrichment for all involved. POI is a life-changing experience with repercussions beyond the musical realm.
⇒ For more detailed information, visit us at www.poimso.com.  And, check us out on FACEBOOK! ⇐
---