Concert pianist Zhu Wang is a self-described "sucker for beautiful melodies."
That's just one key to the enjoyment he finds, preparing for his guest artist performance with the Mississippi Symphony Orchestra, April 9. "Very interesting harmonic changes and very distinctive characters" are what he's reveling in, as he readies both Florence Price's Concerto in One Movement and George Gershwin's Variations on I Got Rhythm.
"You will hear all of those in the Florence Price piece, which is beautifully written." He's particularly struck by the concerto's second section. "It's more like a spiritual that's inspired by the African American music from the last century." The last section, too, piques his interest in bringing out different characters, emotions, and musical pictures.
Price is the first major female African American composer, whose role in 20th century music went largely unrecognized. That's been changing, after a substantial collection of her works was rediscovered in a Chicago suburb in 2009 and her music has become more available. Wang became familiar with Price's works as pianist on Randall Goosby's album Roots, released in June, and through his work with pianist Michelle Cann, a champion of her music. "It's just beautiful music with a lot of meaning and significance."
MSO's Bravo-V concert — Distinctively All-American — offers a full program of American music that opens with Leonard Bernstein's Three Dance Episodes from On the Town and closes with Aaron Copland's Appalachian Spring. 
"This country can claim at least two giants in Bernstein and Copland. They both created a number of works which will last the ages," says Maestro Crafton Beck. But, the evening's real surprise is the juxtaposition of Price's concerto and Gershwin's I've Got Rhythm. "They were written at almost the exact same time, but by composers who could not be more different" — on one hand, Gershwin's Brooklyn roots, Russian-Jewish ancestry, and love of jazz through exposure to it in New York City. And on the other hand, Florence Price's African American identity, her migration to Chicago to avoid the Jim Crow South of her birth, and her jazz bonafides.
"These two pieces approach the piano soloist in a remarkably similar way, using remarkably similar musical language," Beck says. "It's a thrilling pairing." 
Young pianist Wang is excited to solo on the Gershwin and Price works. "Music is a universal language that you speak. Of course, there will be some different dialogues and there will be different dialects, but I think after all, music should be inclusive. Music should be generous and should be open and welcoming," Wang says. The American composers had a larger vision, to wrap more colors into the music and create a new, distinctive voice. "In my opinion, [Gershwin's] music is just so natural and organic — almost like an American Schubert or Mozart. There's so much delicacy and there's so much ingenious harmonic changes and the rhythmic play — it's just a masterpiece." 
For Wang, a native of Hunan, China, childhood visits to his grandfather, a high school music teacher, first pointed to his musical promise. "He has so many instruments in his apartment and every time I visited him, I would go to the electronic keyboard he had and play around with it," Wang says. His grandfather saw his potential and convinced his parents he should start learning piano as a hobby.
For his fifth birthday, he bought him an upright piano. "That's how I started all this," Wang says. "I was too short to reach the pedals." His parents had to put a little plastic stool under the bench for his feet, which didn't touch the ground. 
Now 25, Wang has a performance schedule that has taken him across the U.S. and all over the world. Praised for his technical mastery, depth of musicianship and sense of lyricism, he was winner of the 2020 Young Concert Artists International Audition and other competitions, as well as the youngest-ever winner of the Hilton Head International Piano Competition. 
He made his Carnegie Hall debut — "a thoughtful, sensitive performer," The New York Times hailed in a review — and his Kennedy Center debut last November. His Mississippi debut is on April 9.
The concert is in conjunction with the opening of A Movement in Every Direction: Legacies of the Great Migration, a major exhibition at the neighboring Mississippi Museum of Art, celebrated with a 5-7 p.m. soiree before the concert. The party is open to the public (please register if you plan to attend by March 28 via msmuseumart.org/RSVP or lkennedy@msmuseumart.org).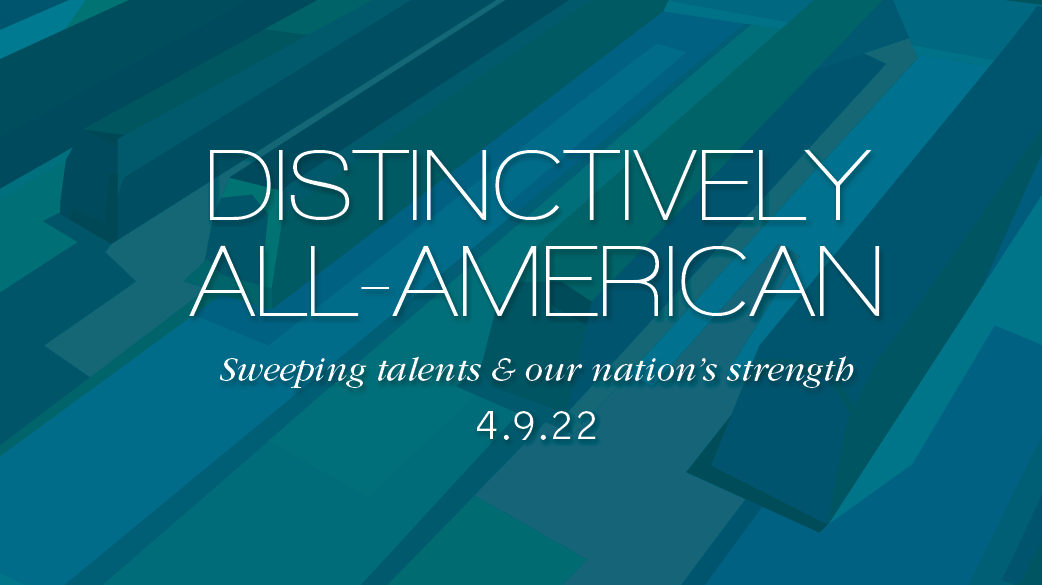 Distinctively All-American
4.9.22 / Thalia Mara Hall / 7:30 pm / Jackson, MS / Tickets $29 & up: buy online here >
Concert program:
Leonard Bernstein: Three Dance Episodes from On the Town
Florence Price: "Piano Concerto in One Movement"
Zhu Wang, piano
George Gershwin: Variations on "I Got Rhythm"
Zhu Wang, piano
Aaron Copland: Appalachian Spring
---
If you prefer distanced seating, please select available seats in Sections I or IV of the Lower Balcony when purchasing tickets online.
MSO is committed to the health and safety of our community, our patrons, and our musicians. We continue to monitor CDC guidelines, as well as those initiated by state, city, and county authorities. If you are feeling sick, have been exposed to someone with covid, or think you may have covid, we kindly ask that you stay home.