MSO strong as Director retires Sept. 1, search begins for the next leader
FOR IMMEDIATE RELEASE — MARCH 25, 2021
JACKSON, MISSISSIPPI
(*updated June 23)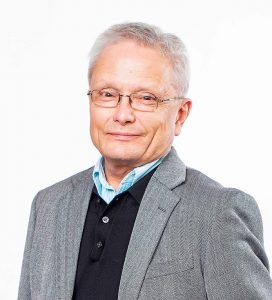 Michael Beattie, who has steered the Mississippi Symphony Orchestra for almost 17 years, retires Sept. 1, leaving an organization stronger than the one he joined in 2004. The MSO Board of Directors has announced a search for a new president, assisted by m/Oppenheim Executive Search. Details can be found HERE.
As president/executive director of this cornerstone performing arts institution, Beattie's steady guidance positioned MSO with an increased endowment, tighter community connections and innovative, strategic partnerships, say MSO board members and Jackson community leaders alike.
A nationwide search to fill his post is underway.
"It's time for me to pursue some other things … and also leave room for new and creative leadership to take MSO to the next level," says Beattie, 70. He is eager to devote more time to organ performance and will also be open to ways he can contribute to the community.
Originally from Nebraska, Beattie had a 25-year career in full-time church music before switching to orchestra management, first in Louisville, Kentucky. In Jackson, "People here were so enthusiastic about MSO and what it could do for the community. They felt like they had turned a corner from some difficult times and they were poised and clearly had the capable leadership to move forward," he says. "I found that very attractive." He plans to stay in Jackson in retirement. "This is my home."
In MSO, Jackson has a symphony orchestra that few communities this size could support, Beattie says, crediting Maestro Crafton Beck's strong musical leadership and its professional musicians' high level of performance. MSO's 2021-22 season will be its 77th.
Balanced budgets, endowment growth and its collaborative, transparent relationship with musicians are points of pride in his tenure. Beattie hails, too, MSO's progress in community connections, showing music's power in bringing people together and helping them cope. Programming for MSO's 2017 concert of Scott Joplin's "Treemonisha" included community conversations along libretto themes of racial reconciliation, women as leaders and the value of education — "things that are just as important today as they were 100 years ago."
Jackson restaurateur Jeff Good praised Beattie as "an incredible, creative community partner," whose outreach to the business community was more "What can we do for you?" than "What can you do for us?" Their collaboration, tying MSO's Bravo series to a pre-concert dinner discount at Bravo! Italian Restaurant & Bar "has been wonderful."
"Michael is one of those quiet leaders who builds authentic and deep relationships over time, that really pay off in loyal audiences, donors and community partners," says Mississippi Museum of Art Director Betsy Bradley. "Jackson has a stronger cultural scene because of him."
MSO's agility and commitment amid the 2020 pandemic was yet another show of strength, says MSO Board Chairman Nora Frances McRae. Rather than going dark, as some orchestras did, MSO continued with scaled back, safe and socially distanced concerts. Its Zoom Happy Hours reached viewers in Mississippi and beyond, and small, outdoor pop-up concerts boosted performance opportunities and community cheer.
She trusts MSO's next leader to continue Beattie's continuous push to expand MSO's audience. "There are lots of people out there who love the symphony, they just don't know it yet. If we can get them in the door, the music will do the rest of the work for us."
Longtime MSO board member Hugh Parker chairs the search committee, targeting candidates who embrace MSO's pillars — live symphonic music, artistic excellence, education, a robust financial situation and deep community interest and participation. The job is an attractive one, he says, with Jackson's abundance of musical talent and cultural opportunities, MSO's good standing and high level of community support, its broad-based, diverse and active board of directors and strong Jackson Symphony League volunteer group.
"We celebrate our greatest achievements and greatest struggles with music," says incoming MSO Board Chairman Jack Allin, "and I think that alone is a compelling reason that vibrant communities must have a symphony orchestra.
"Michael walked into a symphony that was not nearly as healthy as the one that he's leaving. That says so much about what he's been able to accomplish."
That also provides sure, solid footing for the next leader to build on, and take MSO's rich legacy into the next realm.
CONTACT:
info@msorchestra.com
OR
DETAILS: