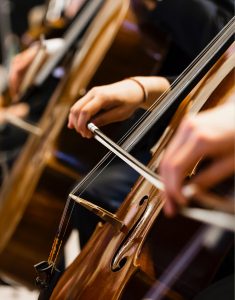 An eclectic program yields a deliciously fun rollercoaster of emotion in the unbeatable, historic, and acoustically rich venue of Woodworth Chapel at Tougaloo College. Selections by Holst and Stravinsky, plus the jazzy Adjustable Wrench by American composer Torke, go along for the ride, winding up at a beautiful destination: Brahms and the MSO String Quartet.
Tickets $25 / students & children (ages 4-18) $5
*Concert is general admission; no assigned seating. Doors open at 6:30pm.