Chamber II – MOZART by Candlelight

January 14

@

7:30 pm

–

9:30 pm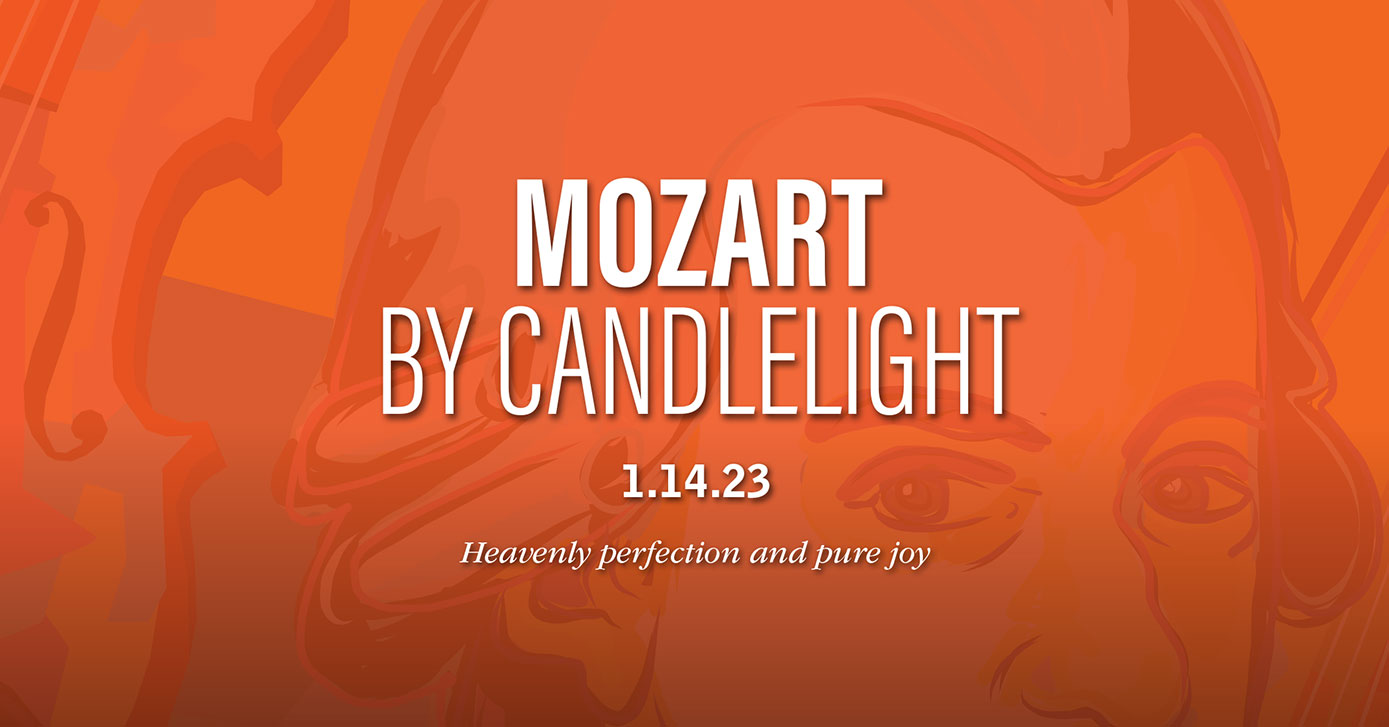 Cozy atmosphere plus candles' warm glow equals a can't-miss chance to enjoy Mozart's greatest hits. Concert treats include the overture to his fantastic comic opera The Marriage of Figaro, his heavenly Sinfonia Concertante for Violin and Viola, and his soaring gem, the Haffner Symphony. 
SINFONIA CONCERTANTE Mozart's gorgeous cross of symphony and concerto is brought to life in a breathtaking violin, viola dialogue by MSO's finest.
Shellie Kemp CONCERTMASTER
Ausra Jasineviciute VIOLA 
Overture to the Marriage of Figaro, K.492 (1786)(Mozart)
Symphonia Concertante for Violin and Viola, in Eb. K364 (1779)(Mozart)
Symphony No. 35, K. 385, in D "Haffner" (1782)(Mozart) 
This concert is general admission; no assigned seating.
The onsite Box Office opens one hour prior to concert: 6:30pm
Doors open at 6:30pm.