Chamber I – BELOVED Baroque

September 10, 2022

@

7:30 pm

–

9:00 pm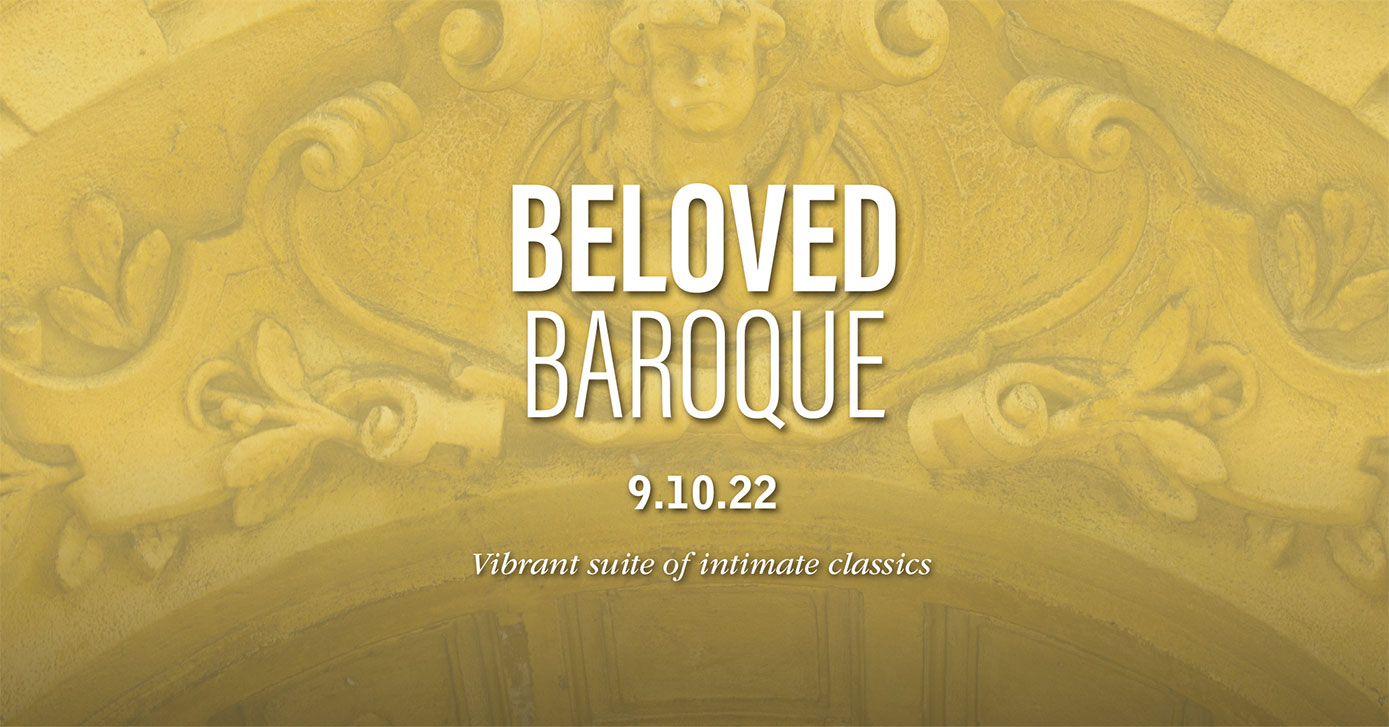 Take a European tour of the late-Renaissance through the Age of Enlightenment, without leaving your seat. The Mississippi Symphony Orchestra Brass Quintet opens resolutely with Gabrieli and wraps up the evening on a bright note with Torelli. Between, Principal Trumpet Darcie Bishop strikes a celebratory vein with a Mouret rondeau (theme of Masterpiece Theatre), while the MSO strings deftly fill the air with music of the High Baroque, including Vivaldi's Concerto for Four Violins and Handel's Grand Concerto No.9 !
MSO BRASS QUINTET
Darcie Bishop – Trumpet
Wayne Linehan – Trumpet
Richard Hudson – Horn
Adam Almeter – Trombone
Wade Rackley – Tuba
This concert is general admission; no assigned seating.
The onsite Box Office opens one hour prior to concert: 6:30pm
Doors open at 6:30pm.