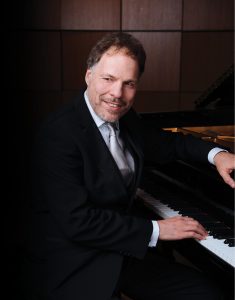 Welcome back Israeli pianist, major recording artist and frequent guest, Alon Goldstein, with Mozart's Piano Concerto No. 25 to spotlight his sensitive artistry and fine musical intellect. It is beautifully bookended by Mendelssohn's travel-inspired masterworks — his great Hebrides Overture from Scotland's offshore islands and his much-requested, ebullient Italian Symphony. Ravel's lilting, evocative and oft-performed Pavane pour une infante defunte, offers a lovely contrast.
Tickets $29 & up; students/children (ages 4-18) $5
[Box office will reopen at 6:30p on evening of the concert at Thalia Mara Hall]
*In compliance with the City of Jackson ordinance, masks are required.