Bravo I – BRIGHT Horizons

October 8, 2022

@

7:30 pm

–

9:30 pm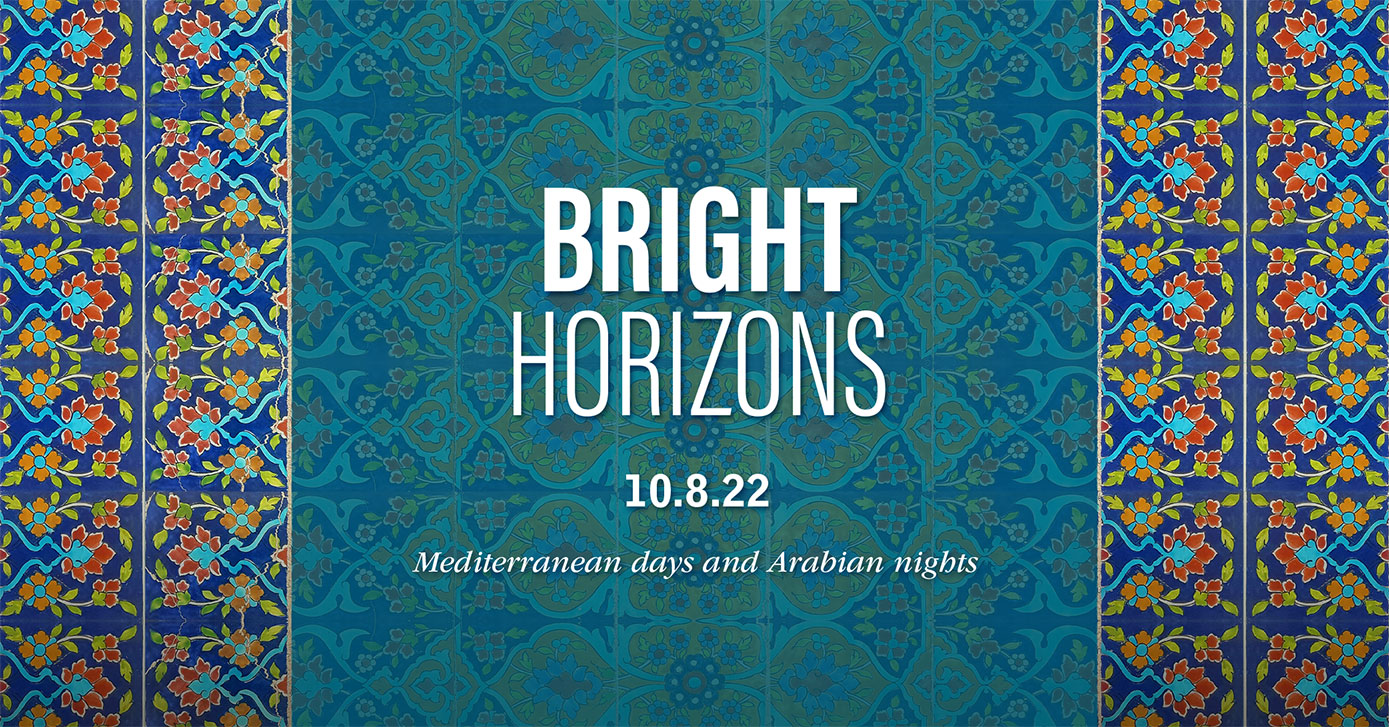 Get swept along on the magical currents of storied journeys and captivating improv. The jazz-tinged, Arab- and classical-influenced music of Syrian-born clarinetist/composer Kinan Azmeh gets things off to a rousing start, followed by the similarly infectious exoticism of Debussy's Ibéria. Rimsky-Korsakov's marvelous masterwork Scheherazadecaps off the evening with adventure and wonder.
 Kinan Azmeh • Syrian-born clarinetist/ composer
This "intensely soulful" virtuoso rose to international recognition for his rich sound and distinctive compositions that reach across genres. The Syrian-born Azmeh has taken his music around the world in solo appearances with and commissions by the New York Philharmonic, Seattle Symphony and more. Additional creative forays include his quartet CityBand, his trio Hewar, and work with the Silkroad Ensemble, for which he won a Grammy in 2016.  
Azmeh, a Brooklyn-based, genre-bending composer and clarinetist has been touring the globe with great acclaim as a soloist, composer, and improviser. He has collaborated with Yo-Yo Ma, Daniel Barenboim, John McLaughlin, Aynur and Djivan Gasparian among others. His recent orchestral album Uneven Sky with the Deutsches Symphony Orchestra Berlin won Germany's OpusKlassik Award in 2019. A graduate of The Juilliard School, the Damascus High Institute of Music, and Damascus University's School of Electrical Engineering, Azmeh holds a doctorate in music from the City University of New York. His first opera, Songs For Days To Come premiered in Germany in June 2022. He has recently been appointed to the National Council for the Arts following a nomination by President Joe Biden.
The onsite Box Office opens at Thalia Mara Hall one hour prior to concert: 6:30pm
---
Ticket-holders' parking is available for free on concert evenings at City Centre Garage, across Pascagoula Street from Thalia Mara Hall. Accessible parking available on the West Street side of the Hall.)