Beck on Bravo-I: 'Big pieces for strings from three genius composers'
BRAVO-I: TOUR DE FORCE | OCTOBER 10 | THALIA MARA HALL | 7:30 PM | TICKETS $20
"An Evening with Tchaikovsky, Grieg, Brahms," is a Tour de Force of great music: three big pieces for strings from three genius composers who met and dined together in late 19th century Leipzig. How's that for a feast?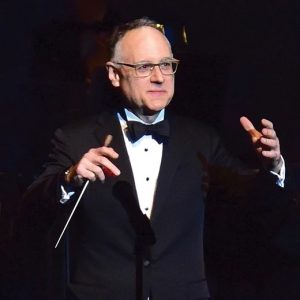 "This is an idea that's been in the back of my head for a dozen years," says Maestro Crafton Beck, who came across that tasty dinner tidbit while reading the definitive four-volume Tchaikovsky biography that long ago.
"What an amazing night! I'd love to have been a fly on the wall that night. It's always stuck with me." It'd make a great program, he thought. Then, 2020 brought the chance to do it.
The COVID-19 pandemic has pushed MSO to all-strings programming for indoor fall concerts. Following guidelines to keep both musicians and audience members healthy and safe, MSO enjoyed a smooth and successful start to its season in September. People welcomed the return of stunning live music and a bit of normalcy, in "a very rewarding evening," MSO President and Executive Director Michael Beattie says. "People were absolutely willing to do whatever was necessary to be careful. We will be continuing our Fall concert schedule with patrons and musicians masked, and both orchestra and audience socially distanced."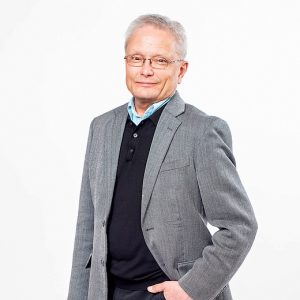 Now MSO is eager to get back onstage. "We have a program of really fabulous music to open the Bravo series," Beattie promises.
In this concert, Beck says, Grieg's transporting Holberg Suite and Tchaikovsky's heartfelt Serenade for Strings "really are a true conversation." Tchaikovsky, on a European tour on his first trip outside Russia, met Grieg and his wife and they clicked.
"My guess is, the Holberg Suite would not have existed quite like it did if it weren't for Tchaikovsky's String Serenade and a couple of his other string pieces. … So much about Grieg's style is in keeping with Tchaikovsky's style, and they became dear friends."
Brahms and Tchaikovsky? Not so much. "They just didn't get each other." On this program, if Brahms' infectiously lively "Hungarian Dance No. 5" (among his best-recognized works) seems an outlier, it'll still be a captivating one. Think of it as a witty riposte, perhaps.
The concert as a whole? "One of my best ideas for the whole season!" Beck says.
Remember: We're all wearing masks these days, but here's one thing you can't mask: The thrill of great music, performed live in the heart of our city.
---
Arrive Early for an Extra Treat: MSO's brass section will perform a dazzling, complimentary, pre-concert show from the safety of the open-air balcony at Thalia Mara Hall, 6:45 to 7:15 pm. Don't miss their heartfelt serenade as you enter the hall for a fabulous tour de force for strings, at our first Bravo concert of the season.
---
Ticket Information: Bravo-I: Tour de Force tickets are $20 each and will be emailed to you after purchase.
Renewed subscribers may use the RSVP form found here to reserve your seats.
Others may purchase single tickets via the website here.
Our office hours are limited right now. If you need to speak to a staff member, call 601.960.1565 and leave a message. We will return the call as soon as we can.
See concert protocols here.